Wrap Around Hinged Knee Brace Immobilizer with Adjustable Locking Flexion & Extension Range of Motion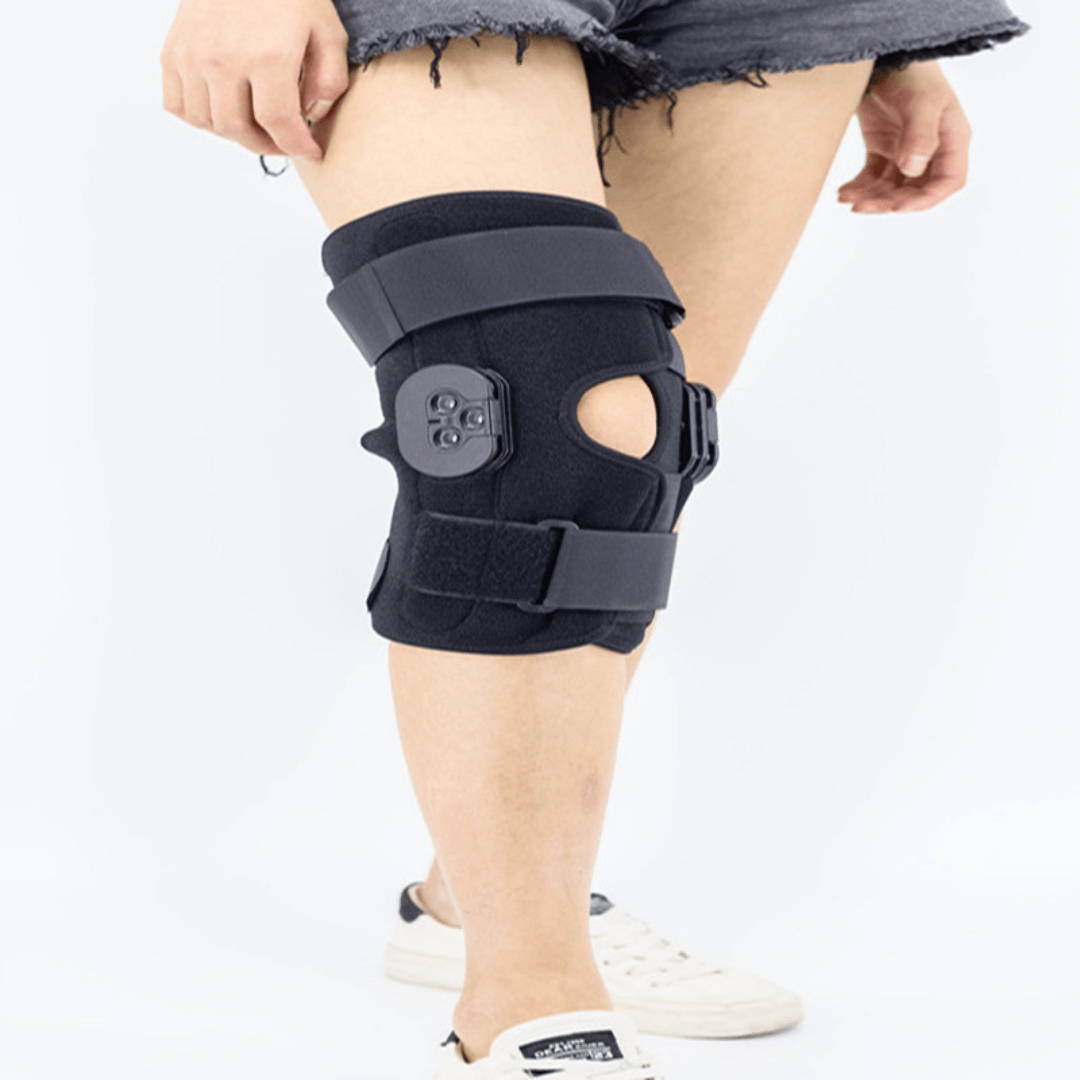 Protected & controlled Range-of-Motion(ROM)

Reduce knee Pain/ inflammation

Control and limit knee flexion and extension

Improves Mobility and Movement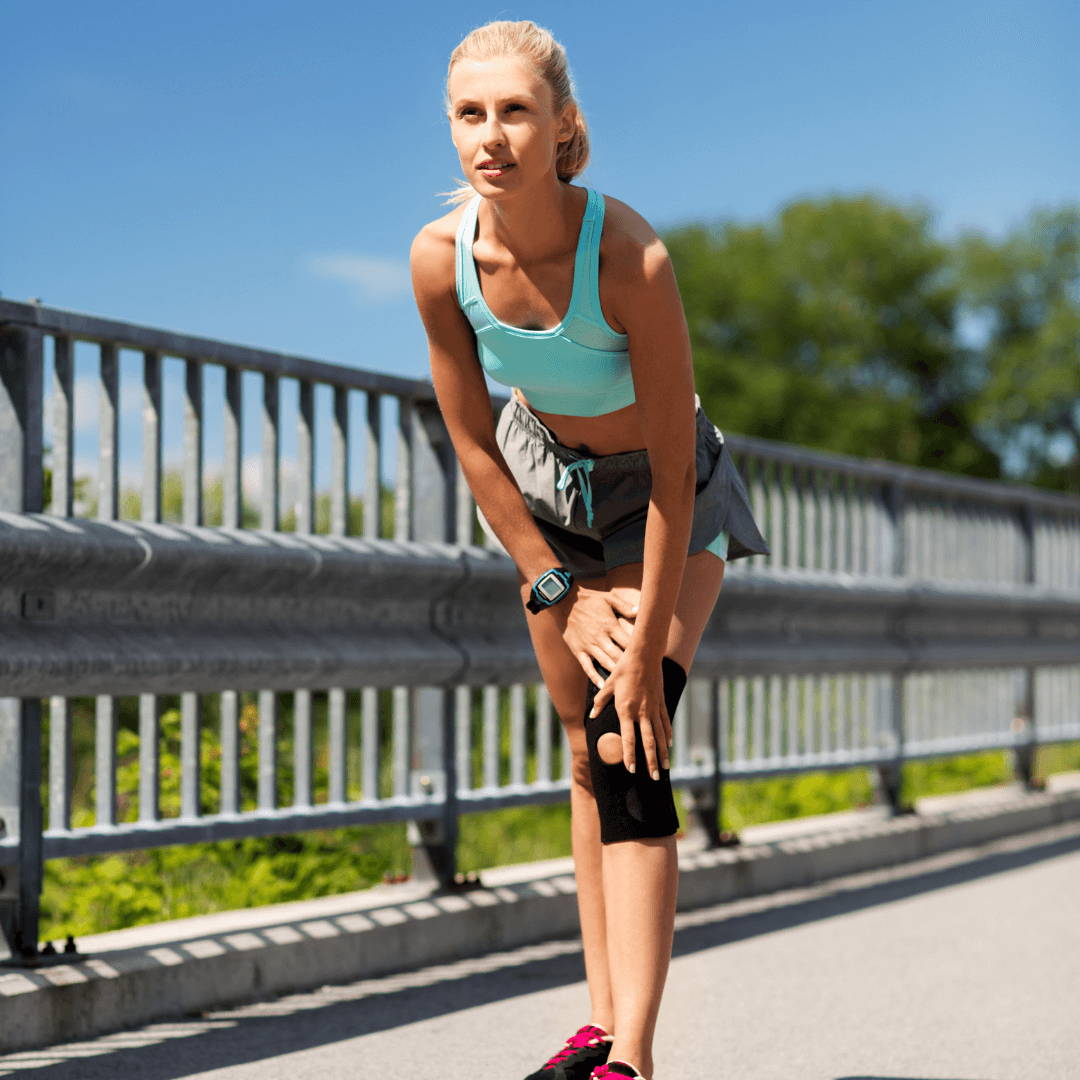 "I recovered perfectly with this support. It's Perfect"
"Exactly what I was looking for my knee, offers perfect knee immobilization and support even in my active lifestyle while being very lightweight and breathable. Totally recommend it ."
Description of Hinged Knee Brace Sleeve
The hinged knee brace offers maximum knee support and reduces knee pain for optimal recovery.
It is designed with an open patella that ensures proper alignment of the kneecap offering stabilization to the knee while preventing tendonitis & patellofemoral.
Built with 24 Range of Motion( ROM) stops that can be adjusted to limit and prevent the hyperextension and flexion of the knee offering controlled knee immobilization support.
The hinged knee brace stabilizer is made with premium neoprene, nylon, polyester materials built for superior comfort, fit, and support. Its Lightweight and the breathable compression allows natural lateral and medial knee support movement.
It has 2 adjustable bidirectional straps: bottom and top with removable strips for enhanced knee compression and ensure a snug fit all day long adding rotational and collateral ligament support.

Who Needs this Dual Hinged Knee Brace Sleeve Support?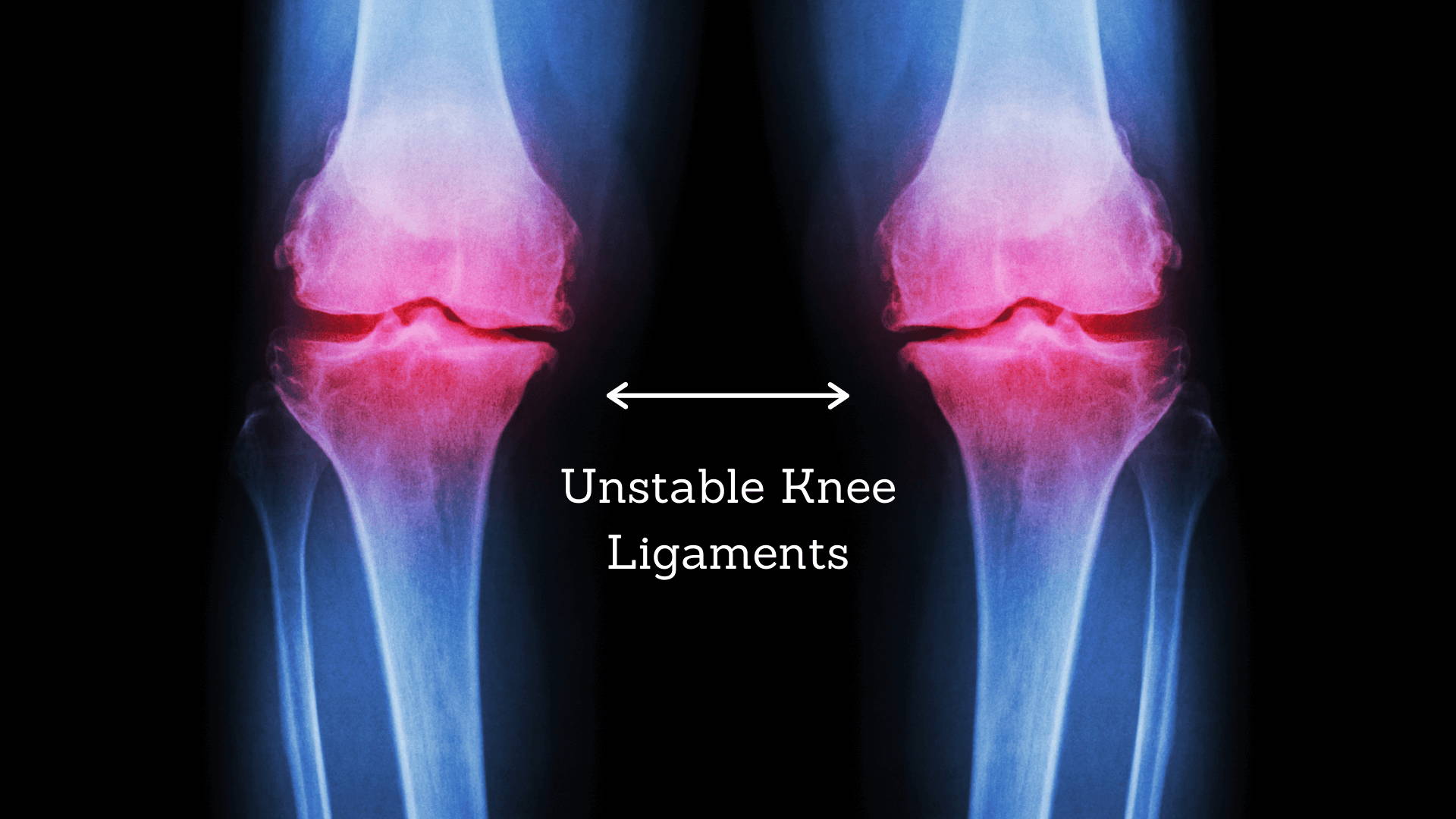 Mild injuries on Meniscus

Lateral & Medial Instability

Knee Injuries/ Sprains/ Weakness

Relieving Pressure of Patella.
Medical Studies Prove Hinged Knee Braces Improve Lifestyle.
".....good knee health means protecting them when necessary, minimizing wear and tear, as well as making sure they are well supported during activity and recovery from injury. One way to meet these needs is through stabilizing them with a hinged knee brace."
Reduce Your Knee Pain and Discomfort while improving your mobility and avoid re-injury. Experience a Natural Pain Relief Solution to Your Pain without having to rely on Pills and addictive medications that provide temporary fix. A good knee brace can improve your lifestyle and help you live more comfortably and in some cases help avoid knee surgeries.
Key Benefits of You Get with a Hinged Immobilizer Knee Brace
Provides moderate stability and support for knee ligament
Adjustable ROM hinge helps to stabilize the knee and promote proper alignment
Prevents re-injury and promotes post rehab recovery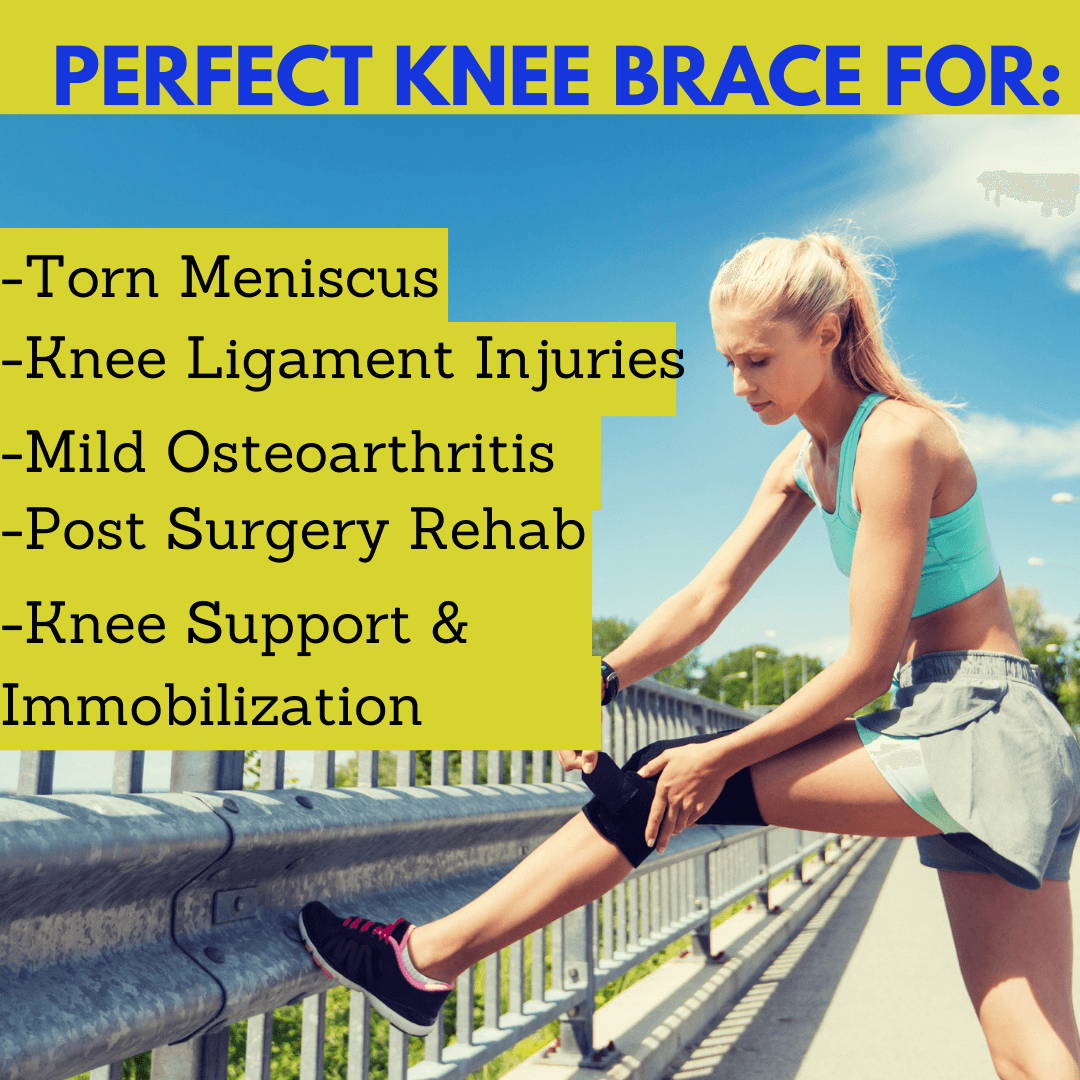 Offers Controlled ROM Knee flexion and extension Immobilization
Reduces Pressure of the Patella relieving anterior knee pain.
Reduce knee Pain/ inflammation improving Mobility and Movement
What our Customers Say about the Hinged Knee Brace
See why thousands of practitioners and clients choose our braces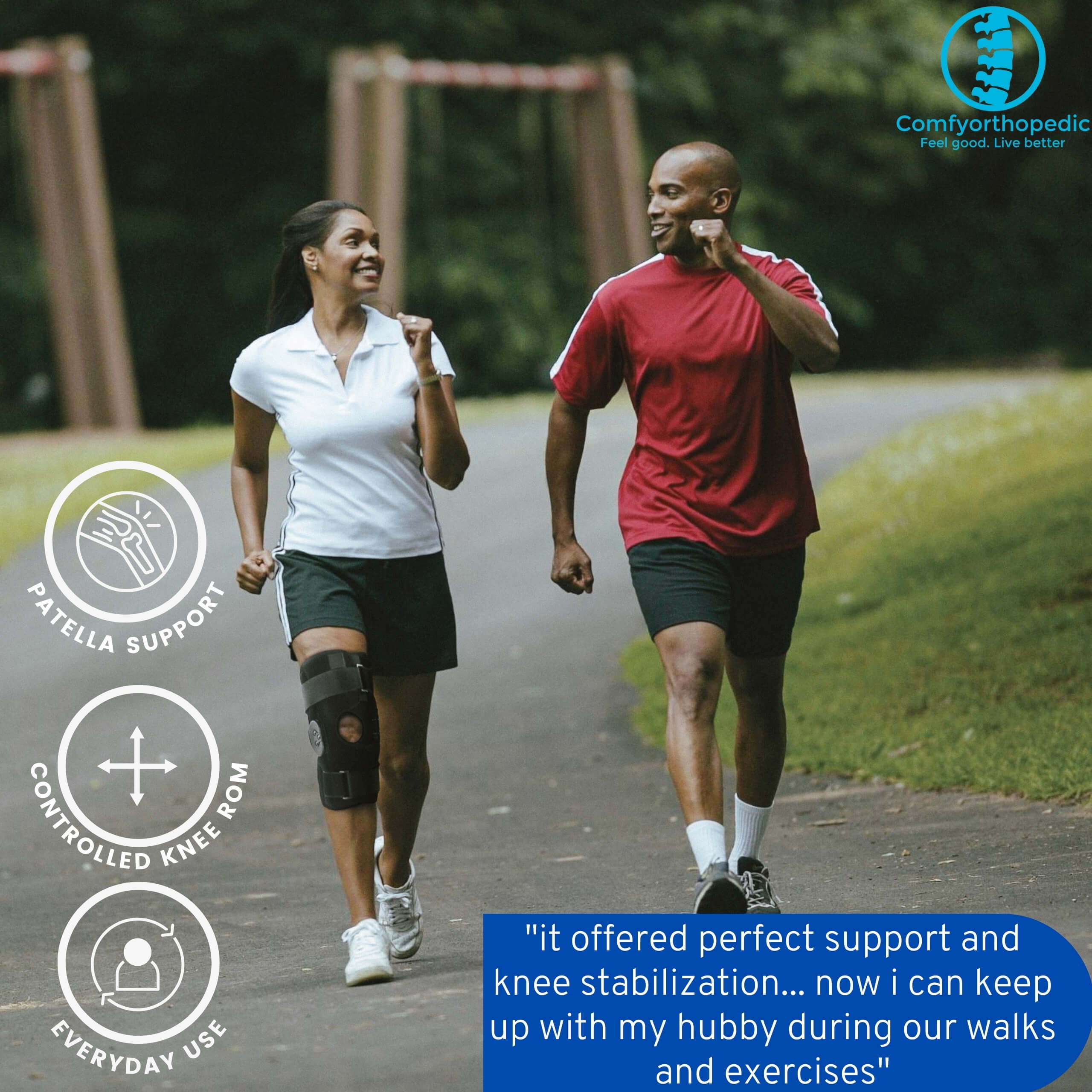 Cut the extra added costs by middlemen like resellers and practitioners who purchase our products and sell them to you.

All our braces are cleared under Category I medical devices. This certification ensures our braces are of the utmost quality.

Drug-Free & Non- Invasive.
Experience a drug-free solution to relieving your pain. Live better without relying on over-the-counter or prescription drugs.

Immediate Pain Relief Solution.
8/10 of our brace users say they felt immediate relief and less pain in the first 24hrs of using our braces.
" a company that is customer-driven by providing affordable medical equipment "

"Finally, an affordable health care product option if someone doesn't have the expensive medical insurance to cover the costs."

"medical braces that exceptionally function similarly as the big brands at half of the cost."

Features of The Hinged Knee Brace Support
24 Adjustable ROM hinge Extension/ Flexion Stops

2 Adjustable Bidirectional Straps

Open Patella Suspension Wrap

Lightweight and superior fit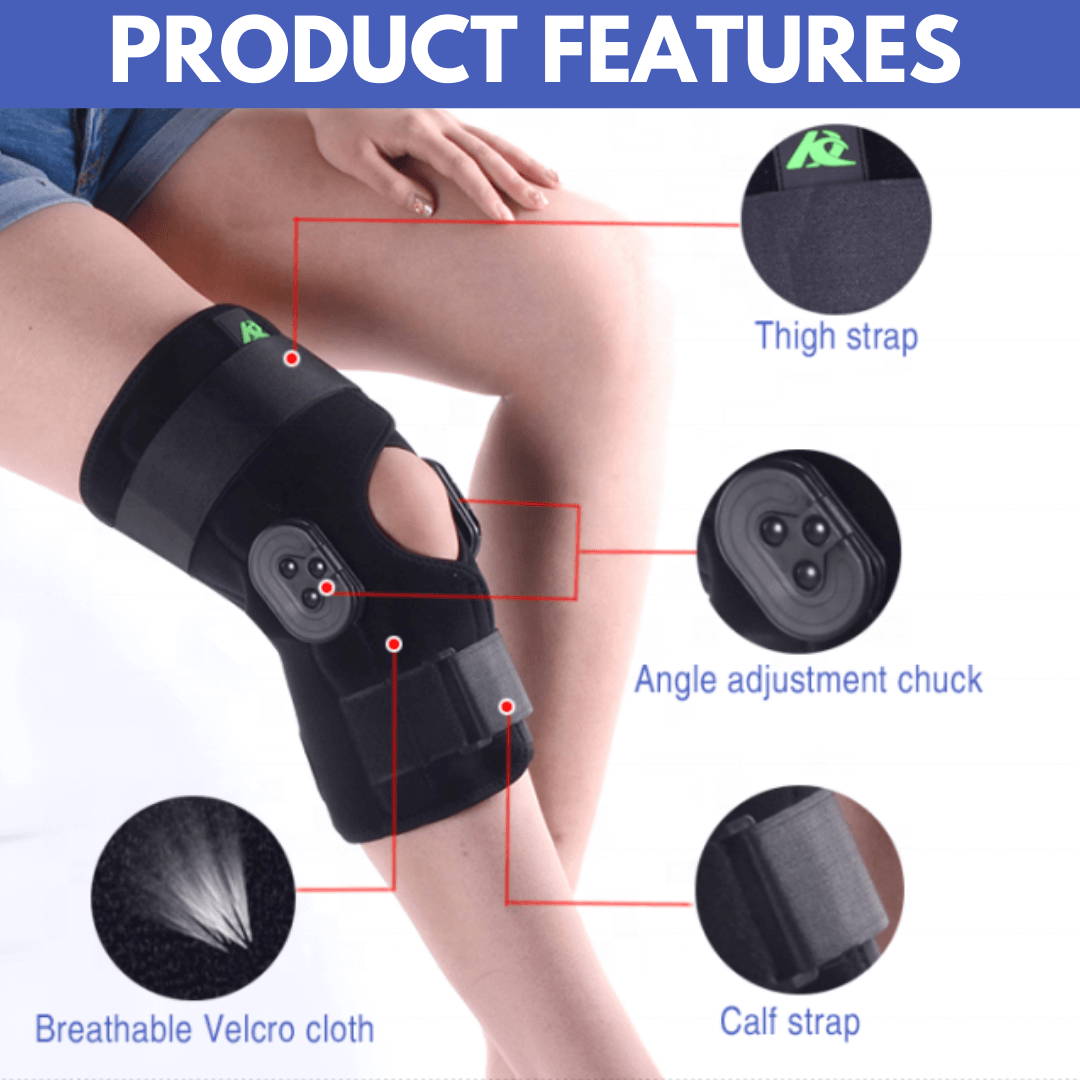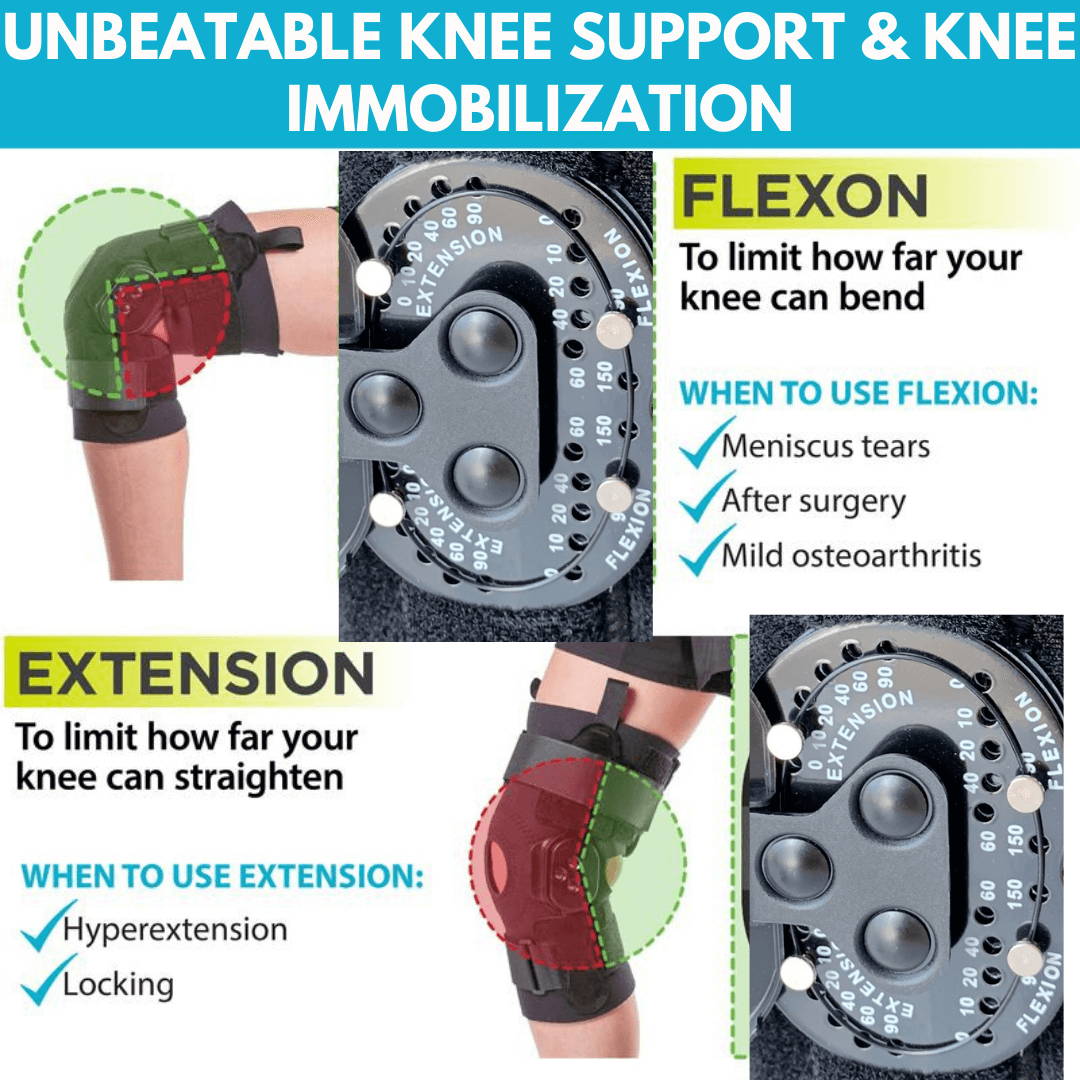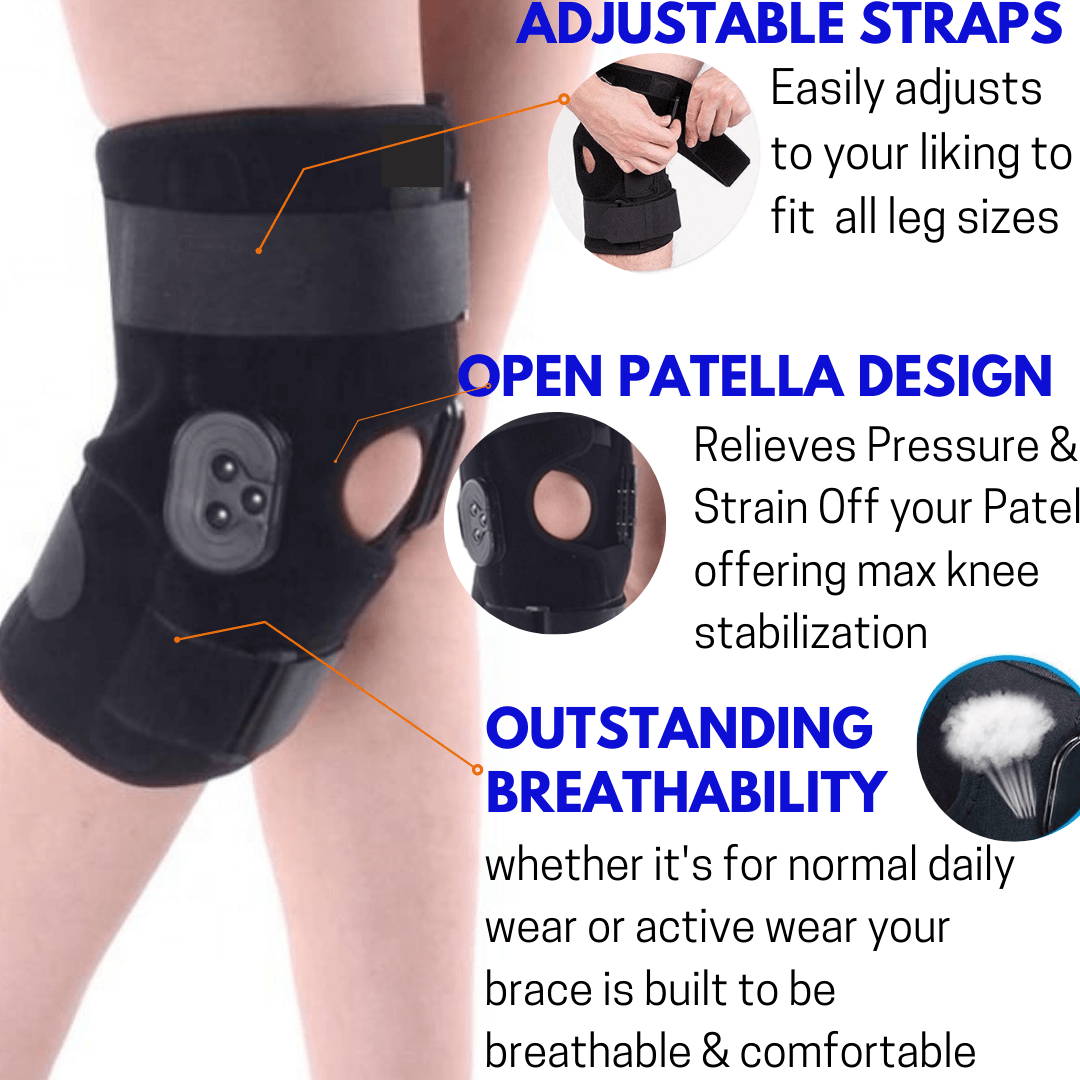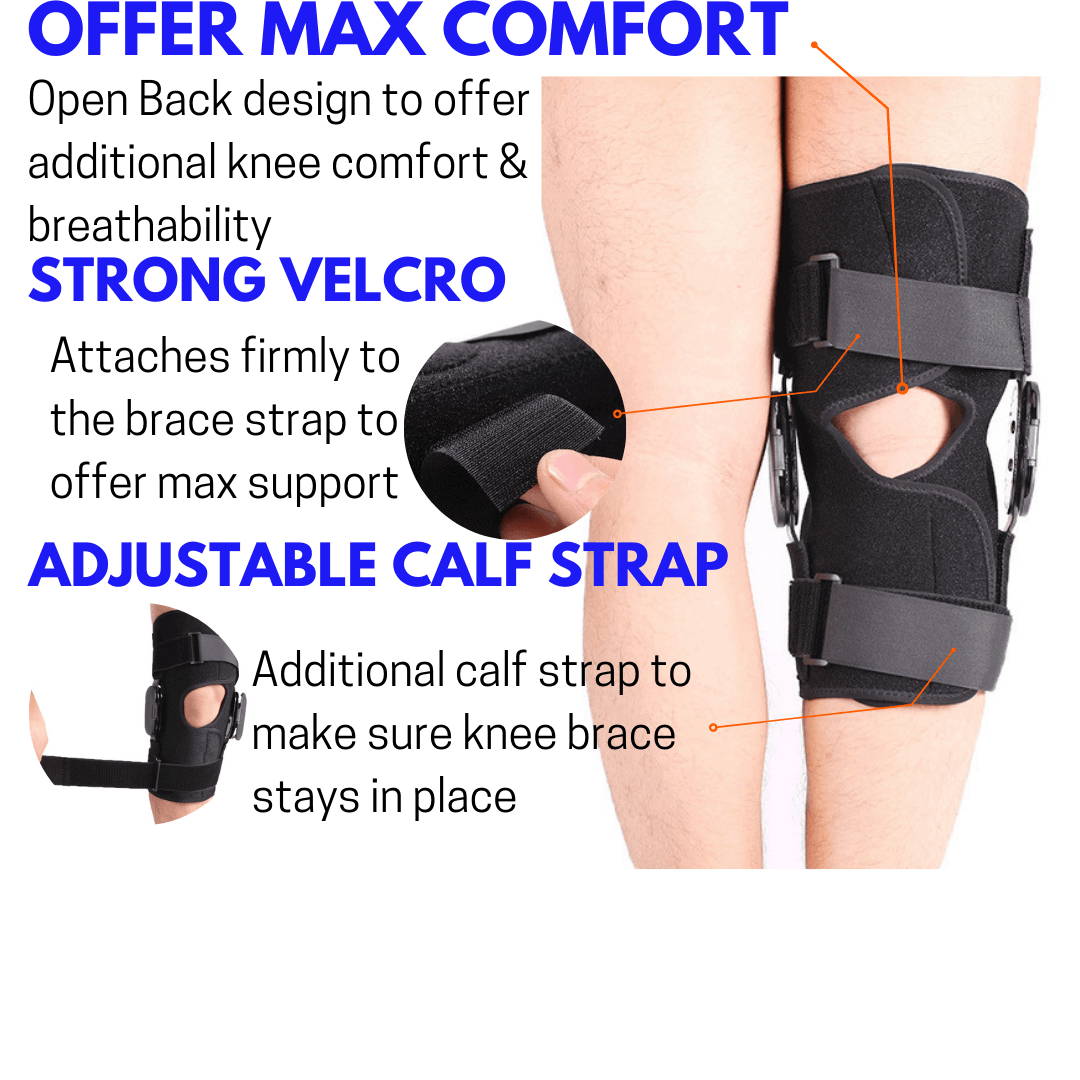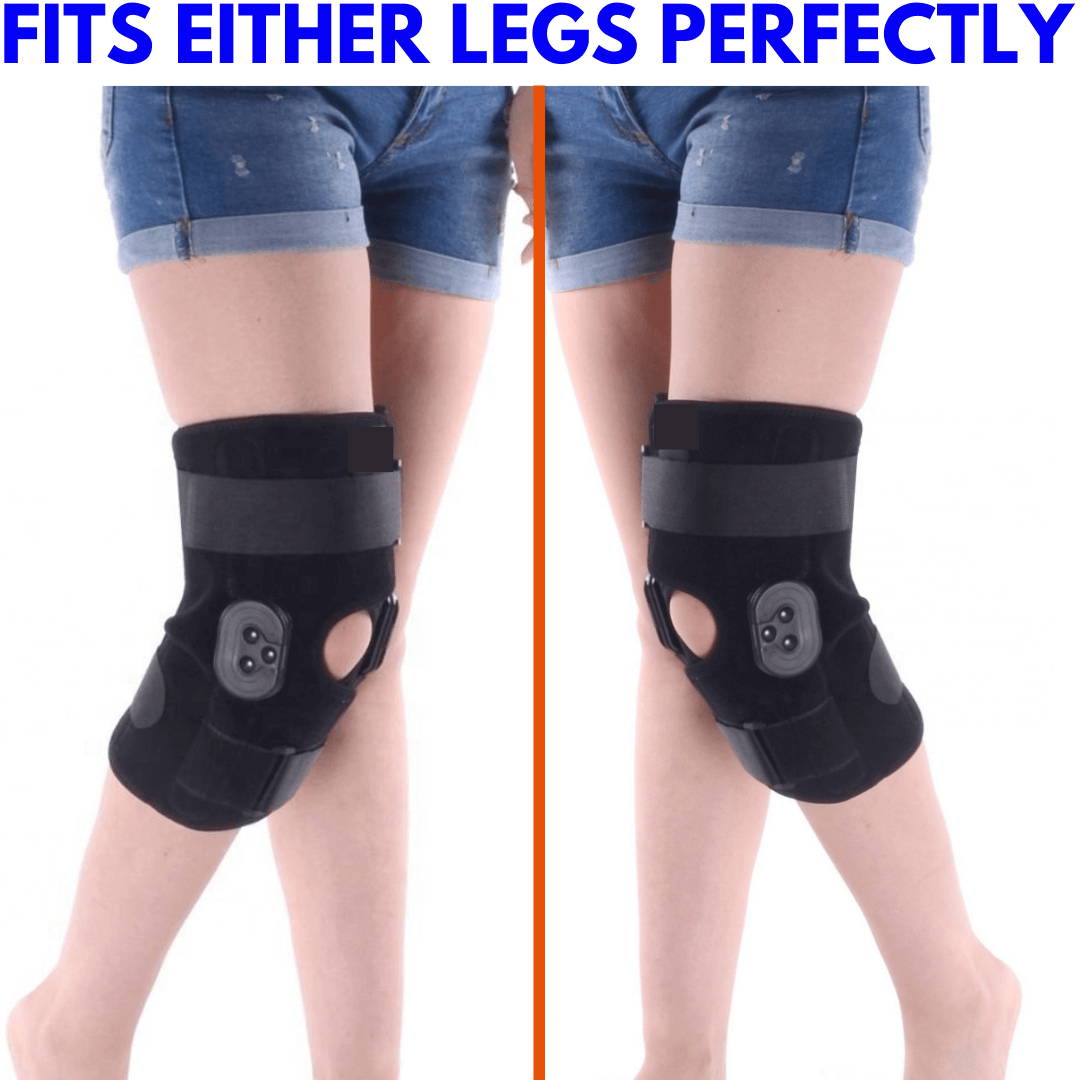 Get Your Hinged Knee Brace Support and Get Instant Suppor

t

Rated 4.8 / 5. Over 937+ Satisfied Customers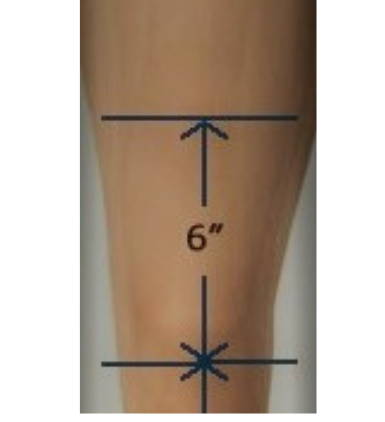 FITS 15"-42" THIGH CIRCUMFERENCES
(measure 6" above Patella)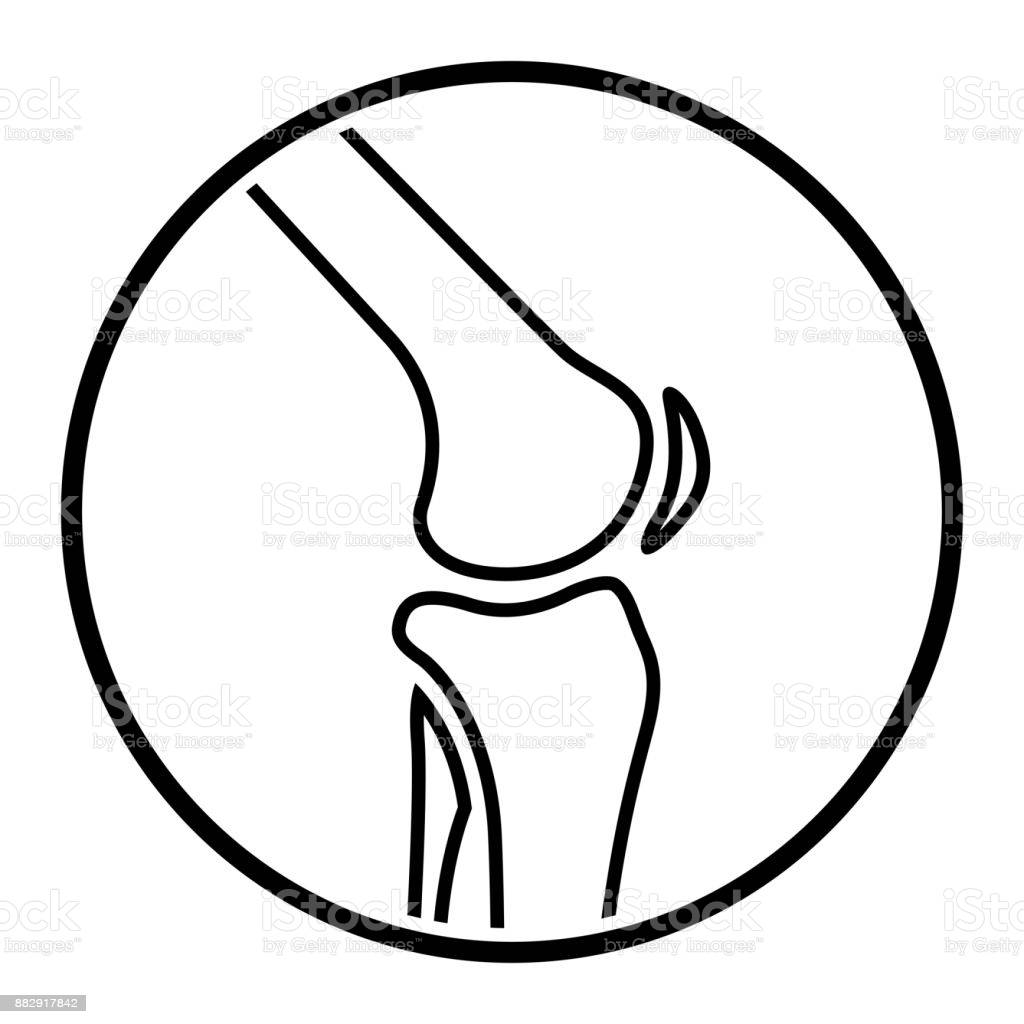 Knee Flexion and Extension Stops
Fits up to 42" of thigh circumference. Measure 6" above knee patella( middle of knee cap)
FREQUENTLY ASKED QUESTIONS
Will this limit my knee extension?
Absolutely yes! It's built with 24 Stops: 12 for knee flexion and 12 for knee extension. Depending with your current knee condition you can choose a range that is perfect for you to ensure proper recovery/ support

Does this come with Instructions to use ?
Yes, However we strongly encourage you to visit your medical practitioner or health care provider who will adjust it to SUIT your current medical needs to maximize the effectiveness of the brace. The instructions are broad and might not apply to your current needs.

Can I wear it on top of my clothes?
Yes, it is possible to wear it with clothes or even on bare skin.

I have big thighs, can i this fit ?
Yes, the Knee brace is designed to fit the largest thigh circumference up to 42" measured 6" above patella .

Can I sleep with this knee brace so that my knee doesn't fold at night?
Absolutely yes. It's low profile enough that you can sleep with it on and it will offer you maximum support by keeping your leg straight.
Related Top Selling Products
You Deserve a Comfy
Life.