Can you turn the massager off and use the heat only?
Yes, you can use the heat or the massage function independently. Also, you can use both at the same time
Does this have to be worn on top of trousers or can it be worn directly against the knee ?
You are free to use the knee warmer whichever way feels good to you / prefer.
it is suitable for upper leg size 13.5"-19"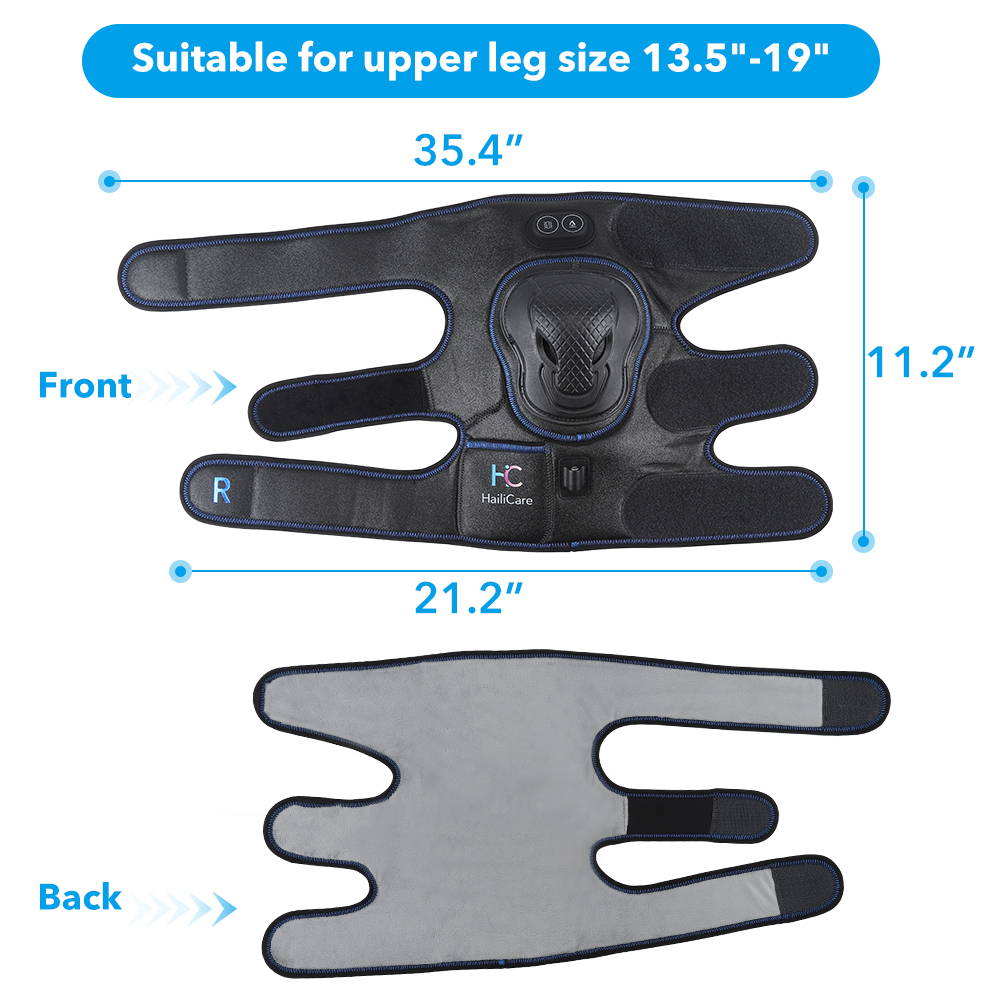 Can this heated knee pads be used outdoors?
Yes, the Knee brace is designed with batterry pockets that can be used on the go

Can I using this knee massager be lying flat or must be sitting?
These knee pads work in any position, it is ok to lie down or sit up
How many pads are included ?
It comes as a pair; meaning you get two pads and two rechargeable batteries for each pod and can be used independently or both at the same time.